SCOTTY'S "FUNFETTI" CAKE MIX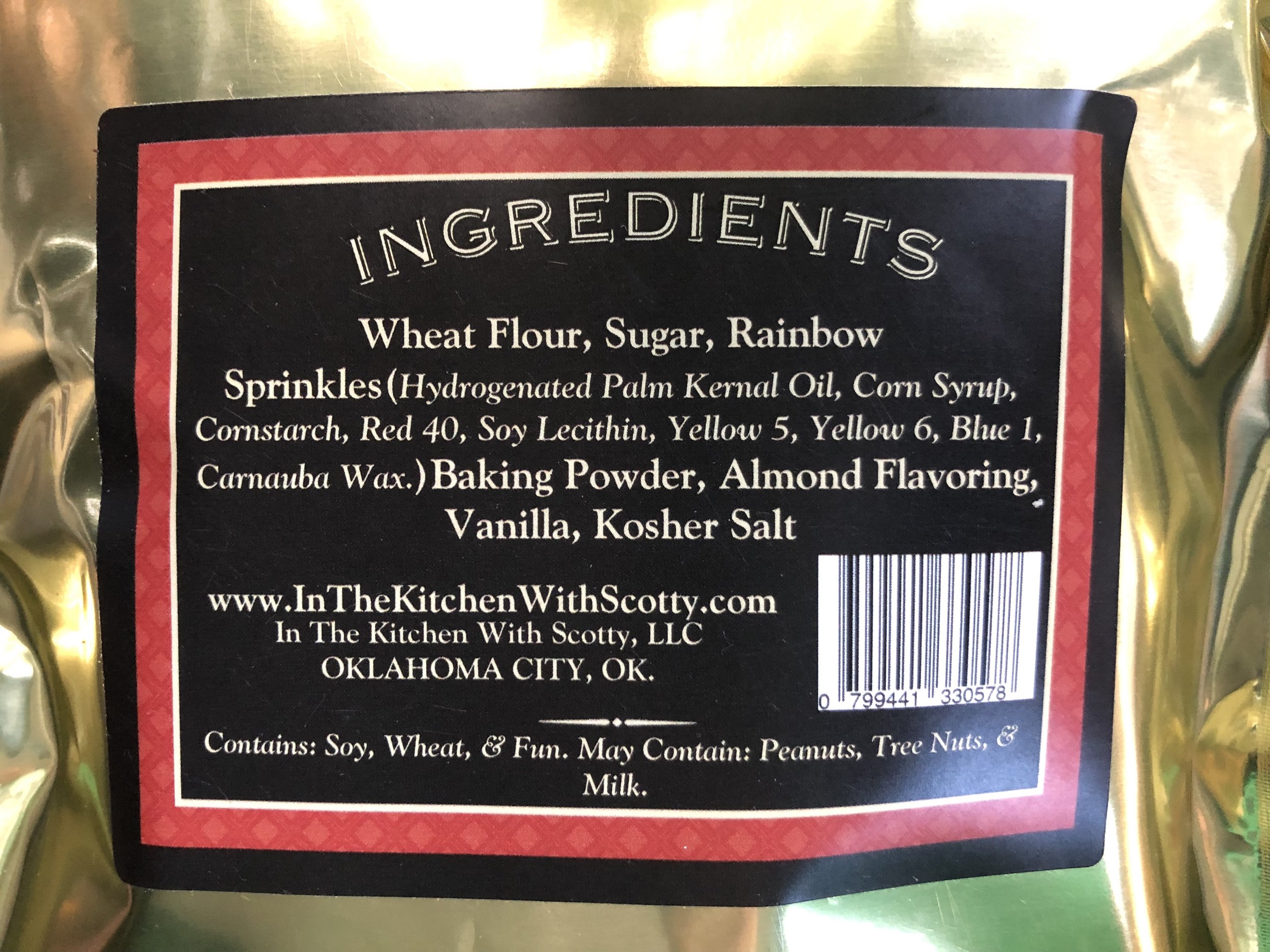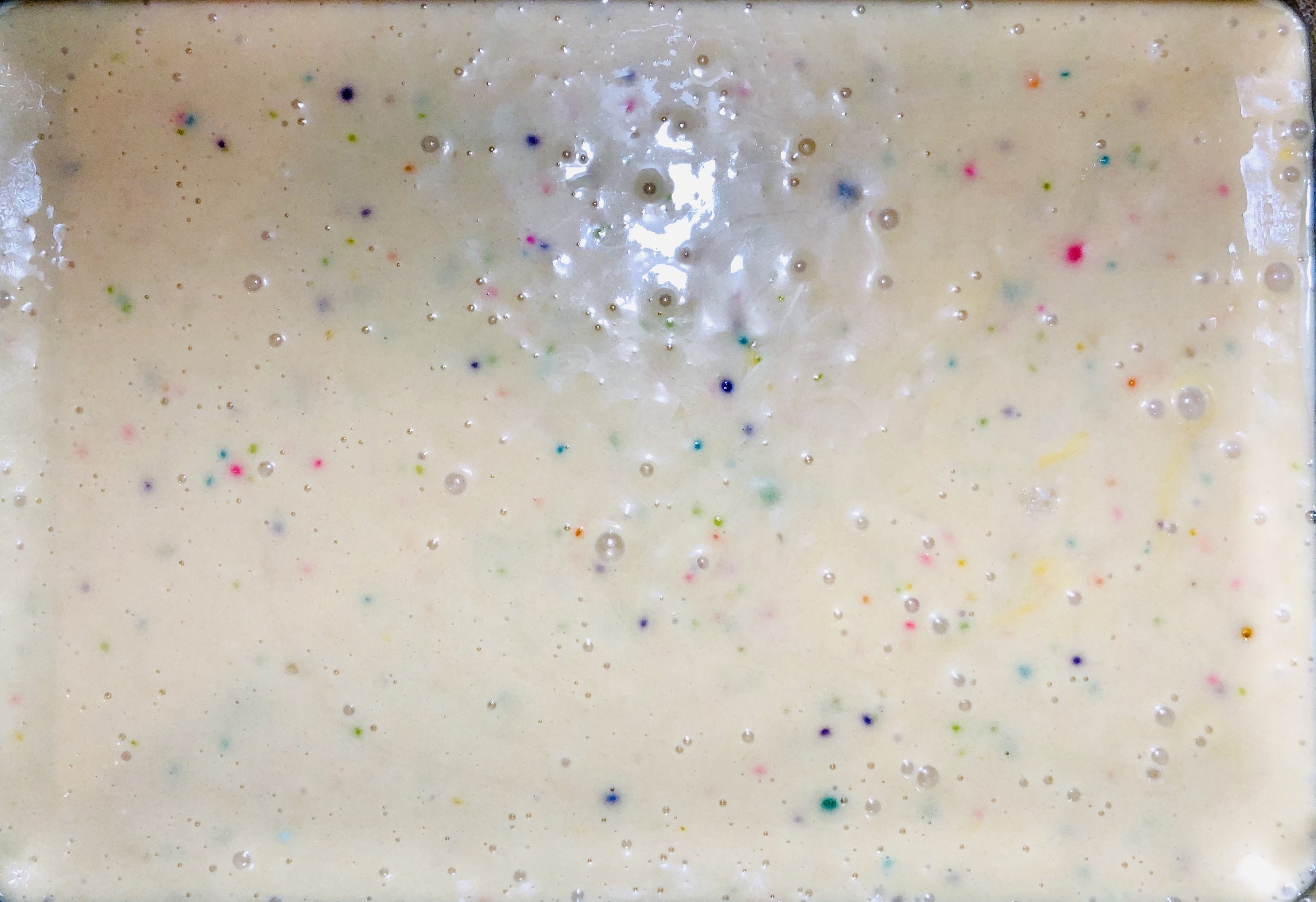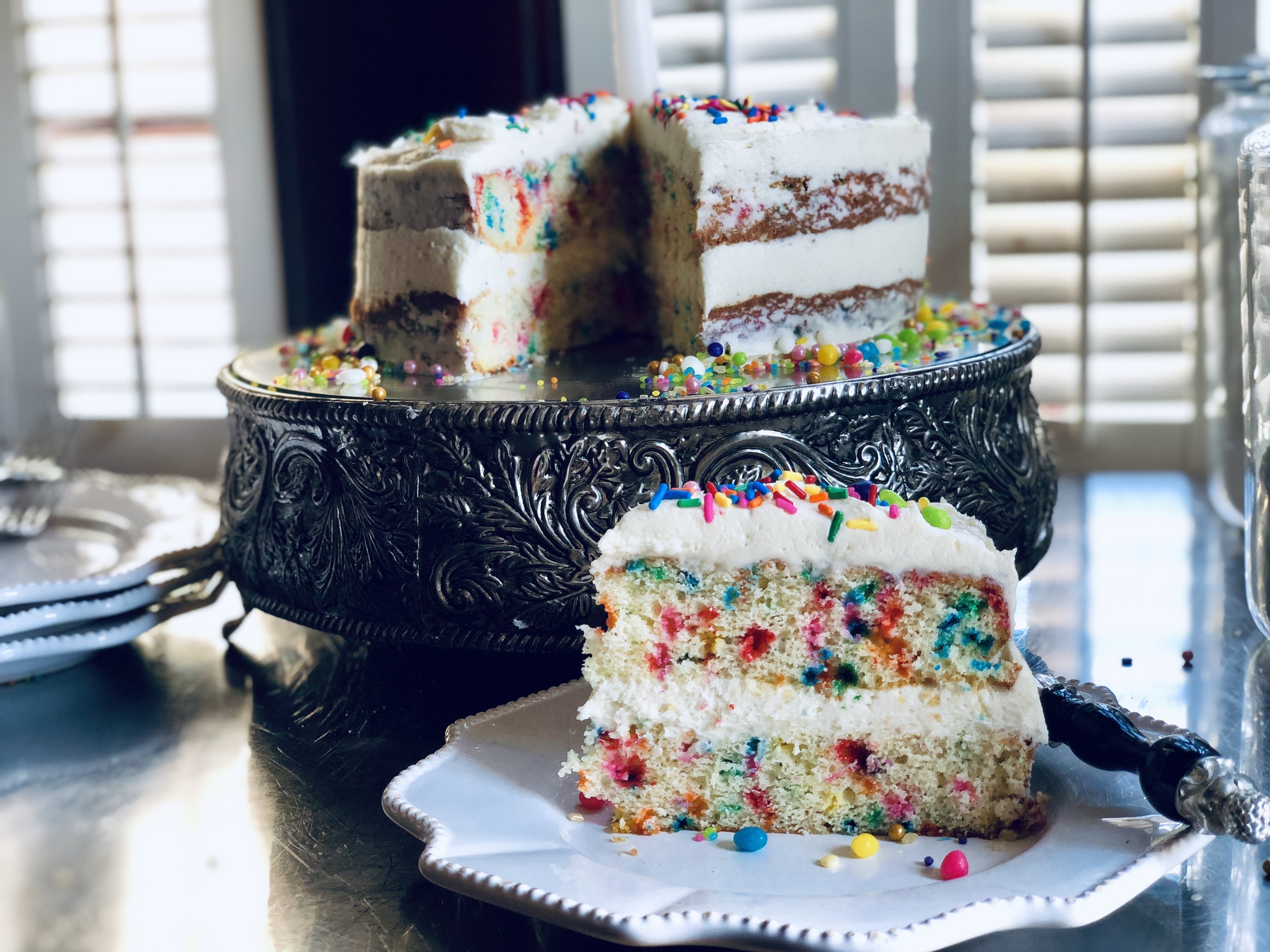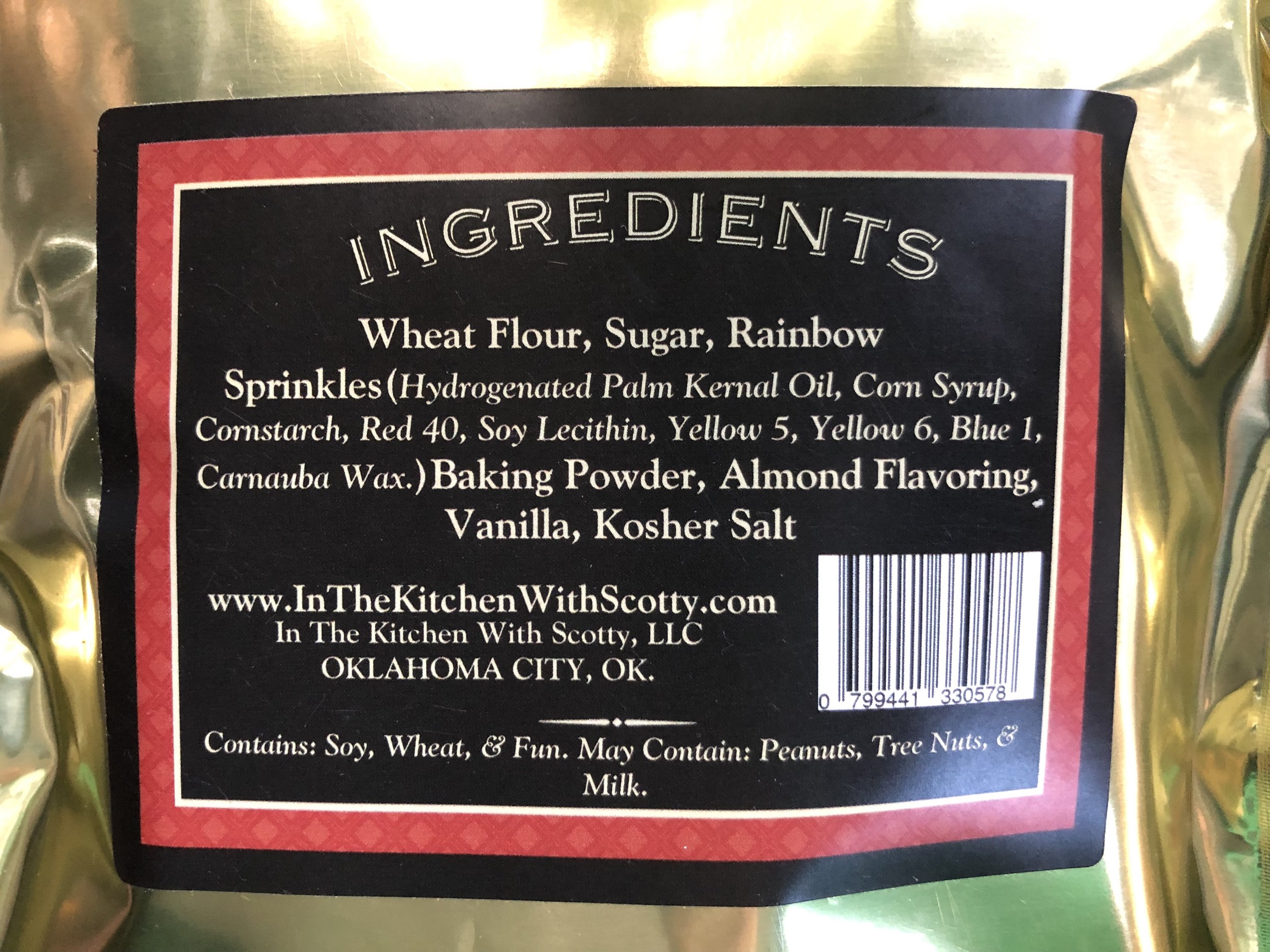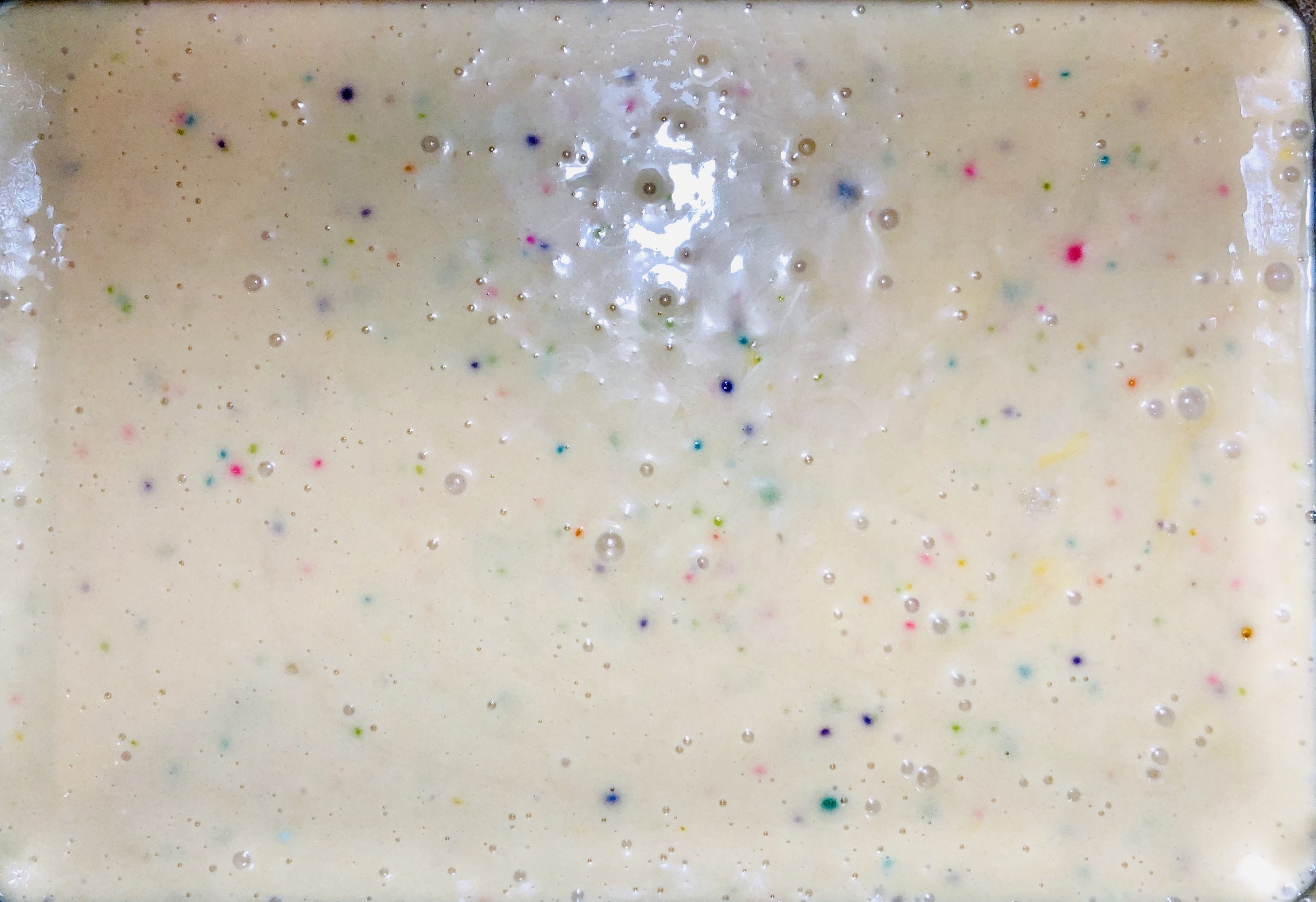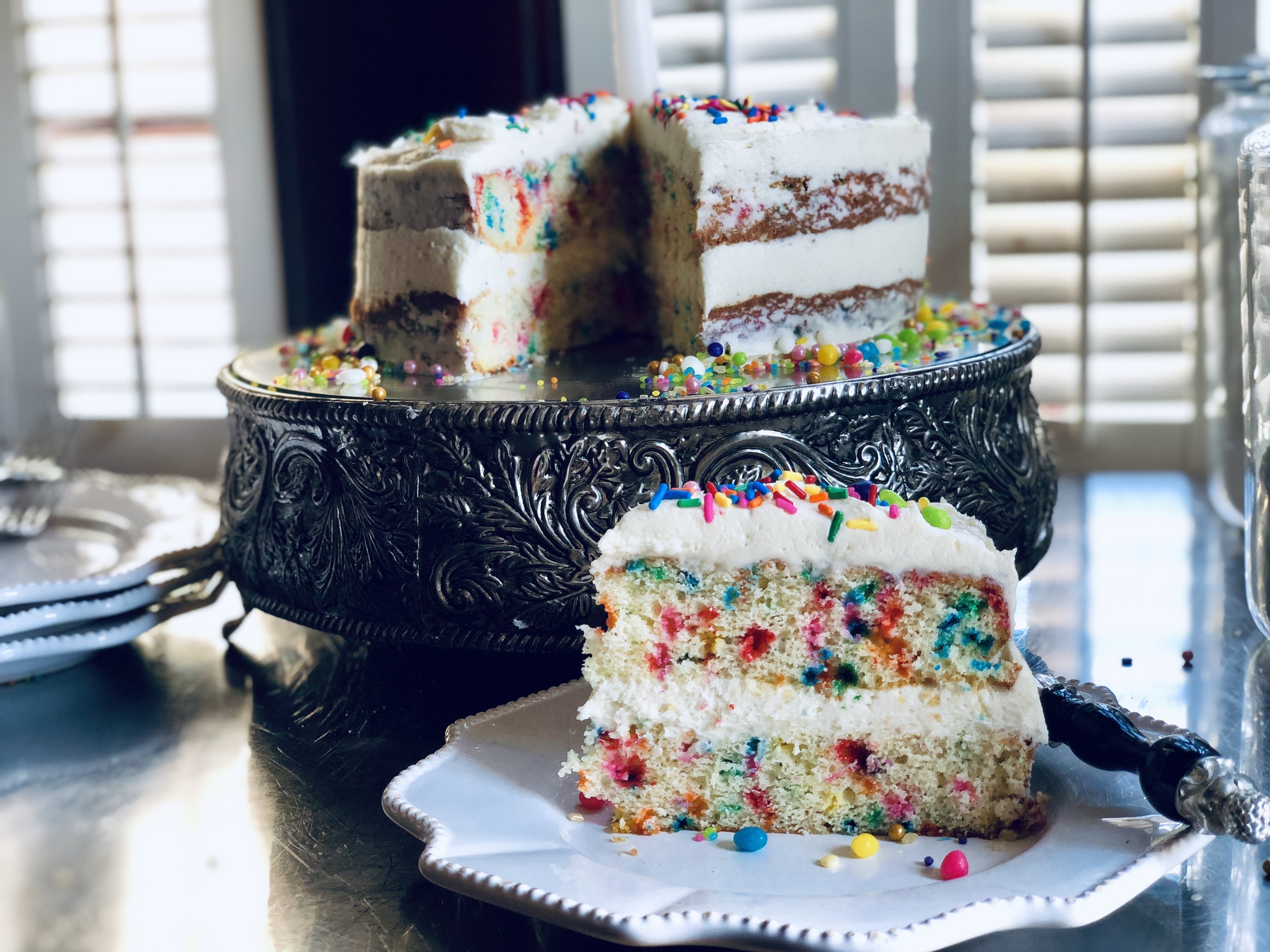 SCOTTY'S "FUNFETTI" CAKE MIX
July 2019 marks a MILESTONE birthday for me, Chef Scotty. So to celebrate I thought that I would come up with a cake mix that was so flavorful, tender, and amazingly easy to bake, everyone could help me celebrate!
Okay, so I understand it is not always about me, but if you are wanting to celebrate someone or something in your life, my Funfetti Cake Mix is a delicious way to get the party started... plus it is a HUGE surprise for someone when you can't be there in person!
The Funfetti Cake is loaded with colorful edible sprinkles, in a moist and tender vanilla-almond flavor cake. All anyone has to do is add 3 large eggs, 1/2 cup oil, 3/4 cup of milk (or a non dairy substitute), mix well and pour into a prepared pan or cupcake tins. Bake in a 350 degree oven , let cool, make your favorite icing, and let the celebration begin!
Cake Styles and Bake Times:
8"-9" cake rounds 20-25 minutes
9x13 cake pan 35-40 minutes
Cupcakes 12-15 minutes
Bundt Pan 45-50 minutes
*Contains: Soy, Wheat, & FUN ! May Contain: Peanuts, Tree Nuts, & Milk